SIBYC does not guarantee or verify the accuracy of any items for sale on this page.
Please check all details with the seller.
Buyer Beware.
For Sale:
Seaway 25 – $14500 ono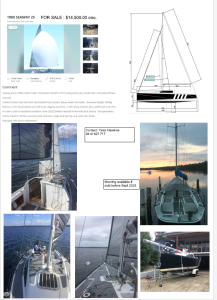 Court 650 and trailer.
8HP Evinrude
Good condition for age. New Boat cover. Antifoul 2 years old.
Trailer register to May 2023, Vessel reg January 2023
Email club for more details or call Brent or Maralyn on 0244651475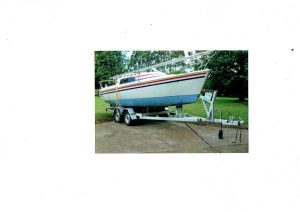 Please send us an email if you'd like to post an item for sale or contact Scott on 0418419000 & he will help you post your item.
WANTED
Stunning, Voluptuous, Millionairess, widow, with 50′ yacht.
Must have good sense of humor, intelligent, love to sail, party and fish.
Please send picture of Yacht.
Contact most of the male members of the club!